Expand Quickscreen 3


Strengthen the impact of your brand with an extra dimension of design & functionality, which are the hallmarks of this retractable banner stand.


Expand Banner Stands


Market your products & services with this stylish banner stand that can be tailored to your different needs and requirements.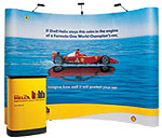 Expand 2000


Get closer to your target audience with this easy-to-handle display that ensures maximum impact for your message.


Expand Quickscreen 1


Present your message easily and effectively with this popular retractable banner stand.


Expand XS


Create high visibility in many locations with this value-for-money marketing display, especially designed for campaigns.


Expand SmartStand


Promote your products and services with this uniquely designed marketing display that offers flexible image sizes. Also available double sided.


Expand Tower


Attract a little extra attention with this highly effective medium.


Expand Brochure Holder


Present your marketing material in a practical and stylish way.

Expand Quickscreen 2


Communicate your message in two directions with this double-sided retractable banner stand.


Expand Big Fabric


Boost your marketing performance with this easy-to-use fabric display that catches people's attention.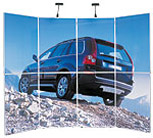 Expand Joker


Present your products at your trade show or exhibition point with this marketing tool that can be used as a display wall, a stand or a pillar.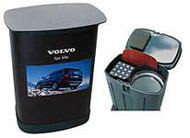 Expand Podium


A podium and transport box all in one – it couldn't be easier.